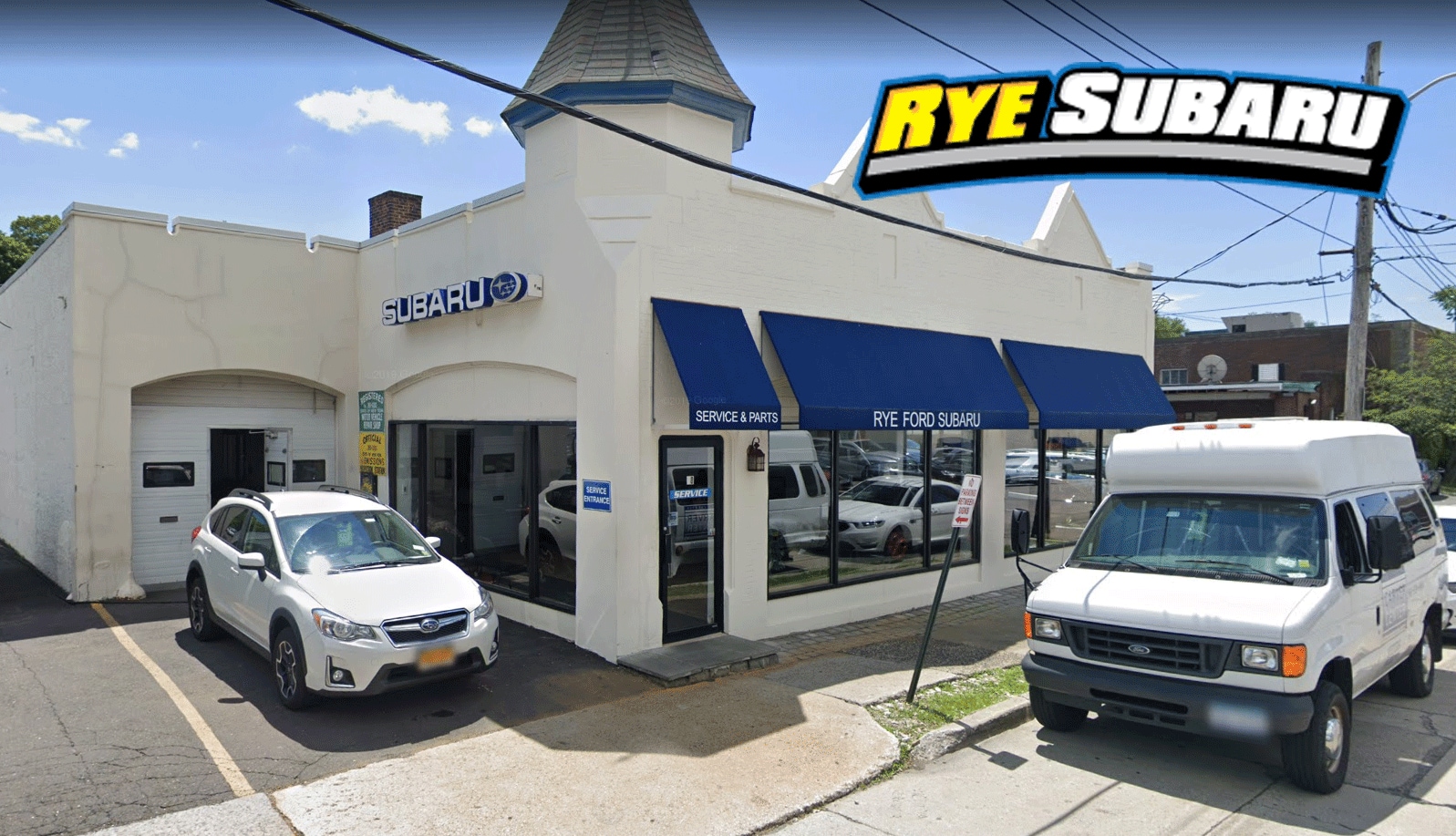 OEM Subaru Parts at Rye Subaru
Here at Rye Subaru, we know that many Subaru drivers in the Rye, NY area enjoy spending time under the hood changing their oil, swapping their tires, or replacing their brakes. When it comes to getting the Subaru parts you need, there is no better place than our Subaru dealership. We have all the OEM parts you need to get the job done in your own garage. You can order parts online and pick them up at our Subaru parts store. Whether you're looking for 2020 Subaru Forester accessories, Subaru Outback parts, or 2020 WRX parts, we're the best place to get Subaru parts in the White Plains area. Learn more about how we make getting your Subie parts easy, and get in touch with us if you have any questions.
Why Choose Us for Your Subaru Parts Needs?
We know you have options when searching for parts and accessories near me, but we're confident that Rye Subaru is the best place for Subaru parts in Rye, NY. Check out the following reasons why you should choose us for your Subaru parts:
Quality: You can count on Rye Subaru to have a parts center with a fully-stocked inventory of genuine Subaru parts. These genuine Subaru parts are not the same parts you might find at your corner store. That's because they come straight from the factory and are specifically designed for your exact Subaru model. This ensures your vehicle will continue to perform smoothly and efficiently for many miles.
Service & Staff: Just like all the other departments of Rye Subaru, our parts staff are committed to providing the highest level of customer care and service. We firmly believe in going the extra mile for every customer. Our parts staff is happy to assist you in finding the part your Subaru needs. We can also advise you about which parts would give you your desired performance if you're looking to make custom modifications. We can help you look up the necessary information in the Subaru parts number catalog.
Savings: No one wants to spend too much money when they need replacement parts for their Subaru. We offer the savings you need, and each month we offer multiple specials on Subaru parts to help you save money. Our specials are constantly changing, allowing us to offer discounts and savings on a large selection of parts.
The Importance of Subaru OEM Parts & Accessories
Here at Rye Subaru, our parts department carries a large selection of Original Equipment Manufacturer ()EM) parts. Choosing OEM parts is your best bet because they offer consistent quality from the manufacturer. You can rest easy knowing your vehicle is equipped with the best parts designed to provide outstanding performance. You could take your chances with aftermarket parts, but we've heard some horror stories over the years from drivers looking to save a few bucks by cutting corners. We also carry an extensive selection of Subaru accessories to help you personalize your vehicle. OEM parts are the same exact parts that your vehicle has when you purchase it new. They are specifically designed for each vehicle make and model. These tailormade parts are worth investing in because aftermarket costs could require replacing again or cause damage to your vehicle.
The Parts We Have in Stock
Rye Subaru carries an extensive inventory of OEM Subaru parts. Check out this list of just some of the parts we carry at our Subaru dealership:      
Tires - all-season tires, all-terrain tires, performance or summer tires, and winter tires
Electrical parts - batteries, alternators, cables, wires, fuses, and more
Brakes - brake discs, brake sensors, brake pads, and brake drums
Filters - oil filters, engine filters, air filters, and fuel filters
Suspension - shocks, structs, springs, and more  
Headlights - headlight assemblies, fog lights, and taillight assemblies
Ordering Your Subaru Parts Online
When you're ready to order parts or accessories for your Subaru, you don't even have to leave your house. We offer a convenient online part ordering form so you can choose the parts you need from home. You don't need to drive to our Subaru dealership to find parts, but you still have that option if you prefer. Our team would be happy to assist you in ordering parts online or in person. Our team of experts can install your parts, or you can take them home and do it yourself.
Get The Parts You Need Today
So now that you know more about the Subaru parts offered at Rye Subaru, it's time to get started. Fill out our online form or make plans to visit our dealership near New Rochelle and Greenwich, CT. Don't hesitate to contact us if you need help or have any questions.