Rye Subaru is your premiere Subaru dealership near New Rochelle. Whether you're looking for a stunning new or a pre-owned Subaru vehicle, we have a vast assortment of gorgeous cars. We have an excellent maintenance and service center when you need to schedule maintenance. We think of ourselves as more than auto dealers. We're your optimal vehicle service team that can help you find the perfect Subaru for your needs. Our financing team is here to guide you through the process of getting behind the wheel of your dream car. Contact us today for more information!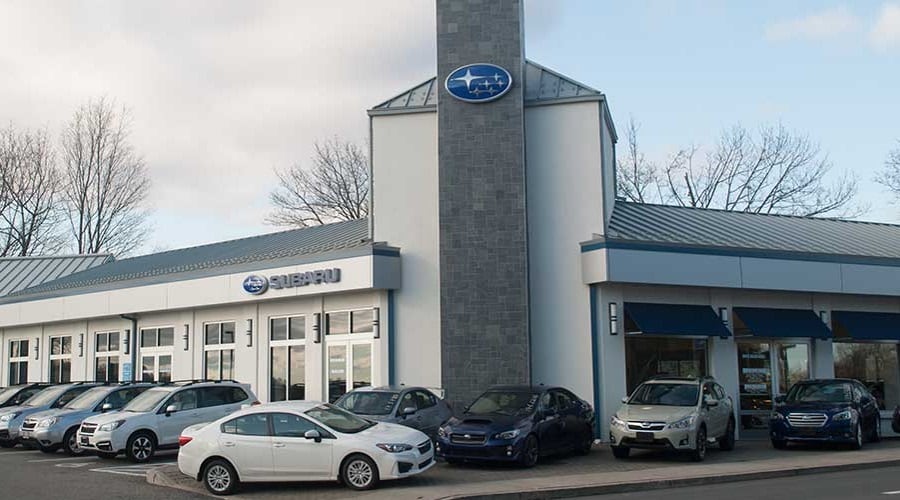 Our Subaru Team Financing Assistance
When you fall in love with a vehicle at Rye Subaru, our team goes to work for you. Our financing team will help you get an auto loan and understand its terms. We want you to drive off the lot and experience all you can do in New Rochelle in your new vehicle.
Fun Things to do Near Us
When you're visiting Rye Subaru, it's essential to get out and check out what New Rochelle has to offer. If this is your first time hanging out in the town, you're in for a treat. With so many neat attractions and excellent restaurants, you'll enjoy every minute of your visit. From fresh seafood to sailing in the sun, we have it all.
Dine and Sail 
Dine and Sail provide a cruise and dining experience. Located on the Long Island Sound, you can round up six guests for a fun time enjoying lunch, weekend brunch, or a sunset cruise on your private sailboat. You get a four-course meal as you sail without a worry in the world.
Jump at Sky Zone
You'll feel like a kid again at Sky Zone. The world's first indoor trampoline park is known for having fun while getting in a little workout. Enjoy multiple types of trampolines and games while you jump till you drop. The best thing is that Sky Zone has something for people of all ages.
Bowl at Roc n Bowl
FunFuzion's New Roc n Bowl is one of the most fun places in town. It's a great place for people of all ages to try a new spin on traditional bowling. With multiple lanes of glow-in-the-dark night bowling, a snack bar, and a live DJ, everyone will have a wild and great time.
Relax at Hudson Park and Beach
Hudson Park and Beach is the perfect place for a day to relax in the sun. The park attracts people of all ages to enjoy live music and hang out throughout the year. You can find amazing, fresh seafood around the area as well.
Visit Rye Subaru 
Since 1957, Rye Subaru has served the area as a family-owned and -operated business. We want to "share the love" with everyone in New Rochelle. We offer all Subaru car models, both new and previously owned, so you can always find the perfect car for your needs. We pride ourselves on giving our customers the most stress-free shopping experience possible. Our team of sales representative and repair technicians speak more than four languages, including Russian, Polish, and Spanish. Welcome to our family! Through our financing, special offers, and college graduate program, you can always count on getting a good deal with us. We're always here to answer questions about any of our vehicles. Contact us today!