You don't have to be an expert on cars or computers to know that driver assist technology is changing the way we live and drive. Computers in general have revolutionized modern life, but the sophisticated sensors, cameras, and software in new vehicles are now capable of coordinating with our brakes and wheels, preventing crashes and much more. This technology is making the roads safer year by year, but while many automakers offer some form of adaptive cruise control or accident avoidance technology, one continues to stand out. The Insurance Institute for Highway Safety (IIHS) is a big fan of Subaru's exclusive accident avoidance system, Subaru EyeSight®.
The Subaru Outback has been an IIHS Top Safety Pick since 2009, thanks in no small part to its adaptive cruise control and accident avoidance technology. When the 2016 Outback has Subaru EyeSight installed, no other vehicle can beat its front crash prevention rating from IIHS. In fact, every Subaru model with EyeSight is a 2016 IIHS Top Safety Pick. So, what makes Subaru EyeSight so good at preventing crashes?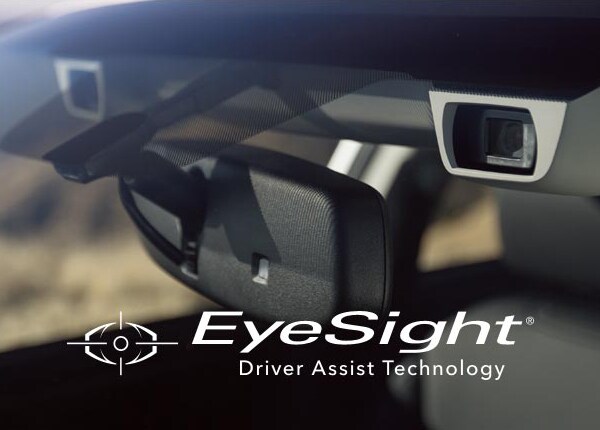 An Extra Pair of Eyes: How Subaru 
EyeSight

 Anticipates Danger

Quite simply, Subaru EyeSight is designed to reduce your accident risks. Whether it prevents a crash completely or minimizes the damage, its purpose is to anticipate what you cannot and act quickly when you do not. In everyday driving situations, this may mean keeping you in the correct lane if you start drifting to the side or slowing you down when you get too close to another vehicle. EyeSight's lane keep assist technology works by identifying the lanes and curbs around you, then immediately alerting you if you begin to sway or drift outside your lane. If necessary, it also gently steers your vehicle back into the correct lane. 

 Other times, EyeSight may apply the full force of your brakes when an out-of-control vehicle is approaching, or slow you down when you're following another car too closely. But in each case, Subaru EyeSight is using the same technology: a pair of dual color cameras near the rearview mirror. These lenses, mounted side by side above your head, are a pair of "eyes" that constantly scan the road for possible risks. They work together with the "brain" of the system's software, which sends crucial messages to the brakes, accelerator, and steering wheel based on the information gathered by the lenses. After drivers activate their adaptive cruise control and set their following distance, Subaru EyeSight does the braking and accelerating for them. These eyes know exactly how close you are to another vehicle, how fast the vehicle is traveling, and more. Of course, they also know if you're going to hit something.
Pre-Collision Detection: How Subaru 
EyeSight

 Minimizes Crash Damage

Sometimes, braking or swerving isn't enough to prevent a collision. If Subaru EyeSight detects an imminent threat, like another vehicle or obstacle in your path, it will activate its pre-collision braking and pre-collision throttle management system. This technology uses information from the cameras to customize its disaster prevention strategy, which may include applying your brakes and reducing the engine's power to minimize force even further.

Are you interested in Subaru EyeSight? Contact us for more information about this IIHS top safety pick.