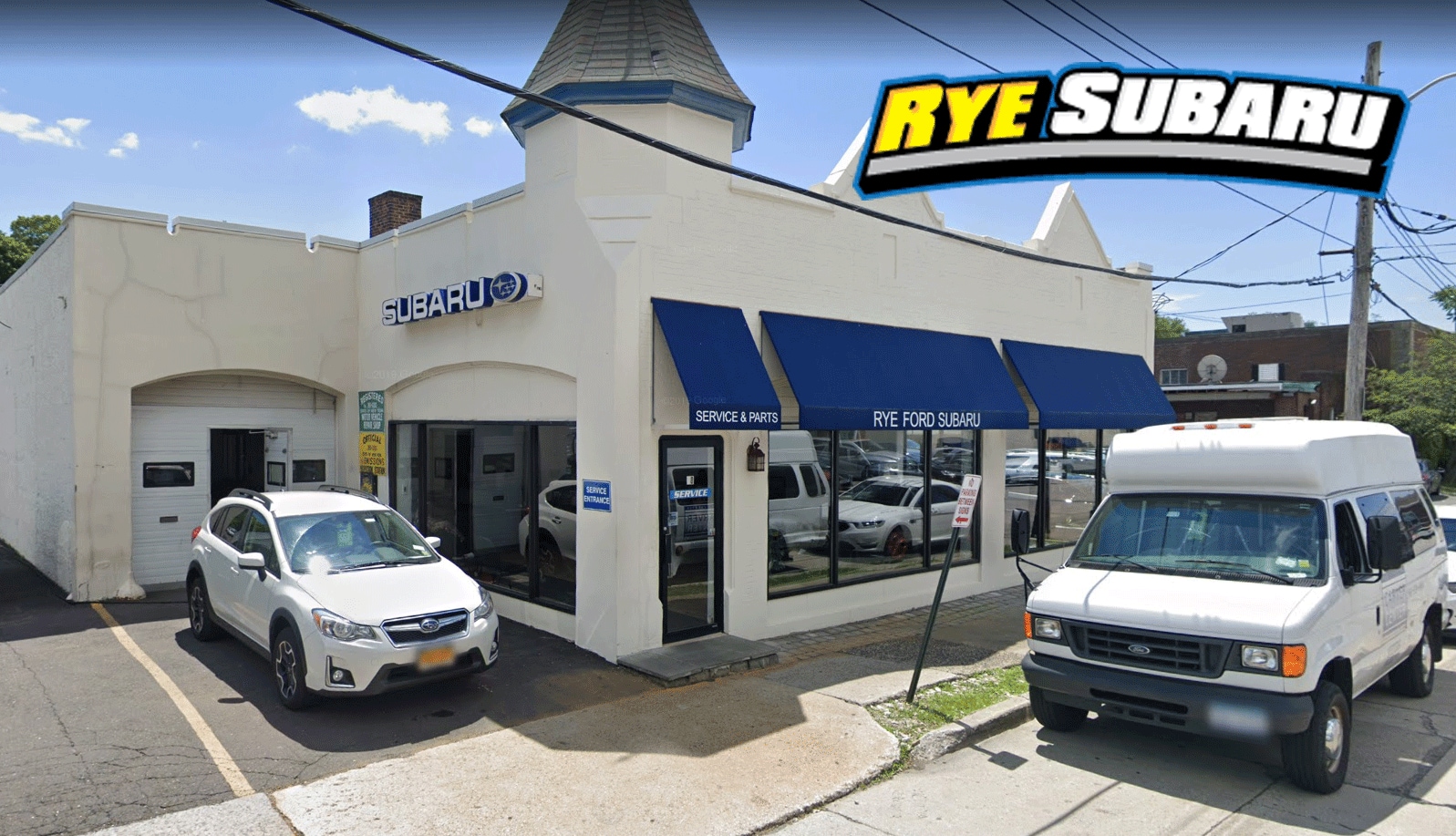 Rye Subaru Service is just minutes away from our sales showroom, at:
3220 McCullough Place, Rye, NY 10580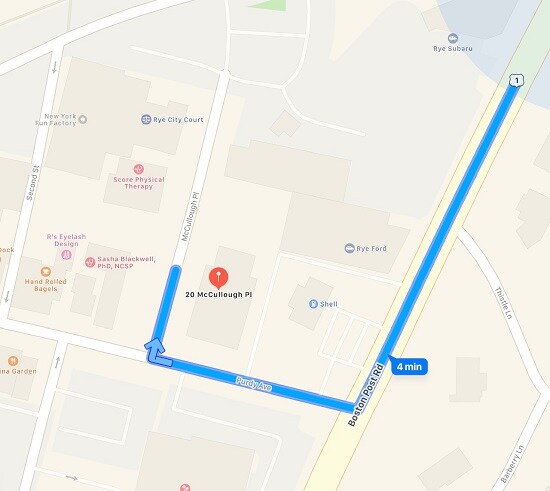 Night drop available 24/7!
Night drop is the black box on side of our service building. How:
3. Drop into metal mail slot on garage door!
Subaru Roadside Assistance Number: 1-800-261-2155
Automotive Repairs, Maintenance, and Service at Rye Subaru
The next time you need service for your Subaru, go to the most experienced technicians in the area. Rye Subaru performs expert-quality Subaru car repairs in Rye, New York. Our team is trained specifically for Subaru repairs, maintenance, and service. This means that we are fully equipped to handle all models and years of Subaru vehicles. We routinely have Subaru service specials, so keep an eye on our New Specials page for great deals. Schedule your service appointment today!
A Comprehensive List of Services
Our Service Center provides all forms of Subaru car repairs. The technicians in our Service Center perform routine maintenance as well as more extensive repairs. Some of our most common services are:
Oil Change

Oil Filter Replacement

Air Filter Replacement

Wheel Alignment and Balancing

Tire Rotation

Windshield Wiper Replacement

Brake Services

Coolant Flush

Engine Inspection and Tune-Up

Tire Replacement

Multi-Point Inspection

Post-Collision Body Work

Much More!
Online Scheduling Makes Life Easy
Scheduling your next appointment has never been easier than it is at Rye Subaru's Service Center. We have appointments available on short notice so that we're always there when you have an automotive emergency. You can schedule your next service appointment online in a matter of minutes. This allows you to pick a time that works best for you. On top of that, having an appointment reduces the amount of time you'll have to wait for your Subaru car repairs to be completed.
Subaru Car Repairs From a Certified Specialist
As vehicles become more complex, it is more important than ever to have an experienced technician that understands your particular vehicle. All our mechanics and technicians go through certified training courses to understand the specifics of working on Subarus. This gives our team the ability to explain issues to you in-depth and confidently offer the best solutions for your particular vehicle.
Genuine Subaru Parts from Our Parts Department
When you are in search of OEM parts for your Subaru repairs, our parts department has all the genuine Subaru parts you need. We only use the highest quality OEM parts for the repairs we perform in our Service Center. We offer those same authentic Subaru parts to you directly. All our parts will fit and function on your vehicle with the same exceptional quality you've come to expect from Subaru.  
When Did You Get Routine Maintenance Last?
We know that you love your Subaru. So, don't forget to keep up with your routine maintenance. Routine maintenance is the only way to identify problems before they occur and avoid costly repairs for more significant issues. On top of that, regular maintenance will allow your vehicle to run more efficiently, increasing the lifespan of your Subaru and saving you money at the pump. You can look up your vehicle to see if you're overdue for service.
Why Choose Rye Subaru's Service Center
Subaru fans come to our Service Center time and time again because we offer a combination of friendly service and experienced technicians. Nobody understands Subaru car repairs and service like we do. So, when you get service from us, you can rest easy knowing your vehicle will work like new. At the same time, you can explore our line of new and used Subarus on the lot while you're waiting for your car. You might just find one of your favorite cars in our Ascents, Outbacks, Foresters, Crosstreks, Legacys, Imprezas, or WRXs. Our Service Center's hours are:   
      

Monday - Thursday: 8:30 am to 7:30 pm

      

Friday: 8:30 am to 5:30 pm

      

Saturday: 8:30 am to 5:00 pm

      

Sunday: CLOSED

                                                                                             

 
Schedule Your Subaru Service Appointment Today!
Our team is always here to help you with any Subaru car repairs or services you need. We always give estimates for our work and explain the repairs thoroughly before beginning. When you choose to come to us, you'll see the difference between a Subaru Service Center and a typical auto repair shop. To arrange service, you can call us, fill out a contact form, or schedule an appointment online.
 We hope to see you here at Rye Subaru for servicing soon!